NEW!
TENDO SPRINT SYSTEM
YOUR WIRELESS TIMING SYSTEM
Intelligent Tendo Sprint System will get you onto your top speed in no time.
Speed is still a major factor
as to whether an athlete will succeed or not in

a sport where speed is important.
Such as football, rugby, basketball, baseball, ice hockey, even tennis, and others.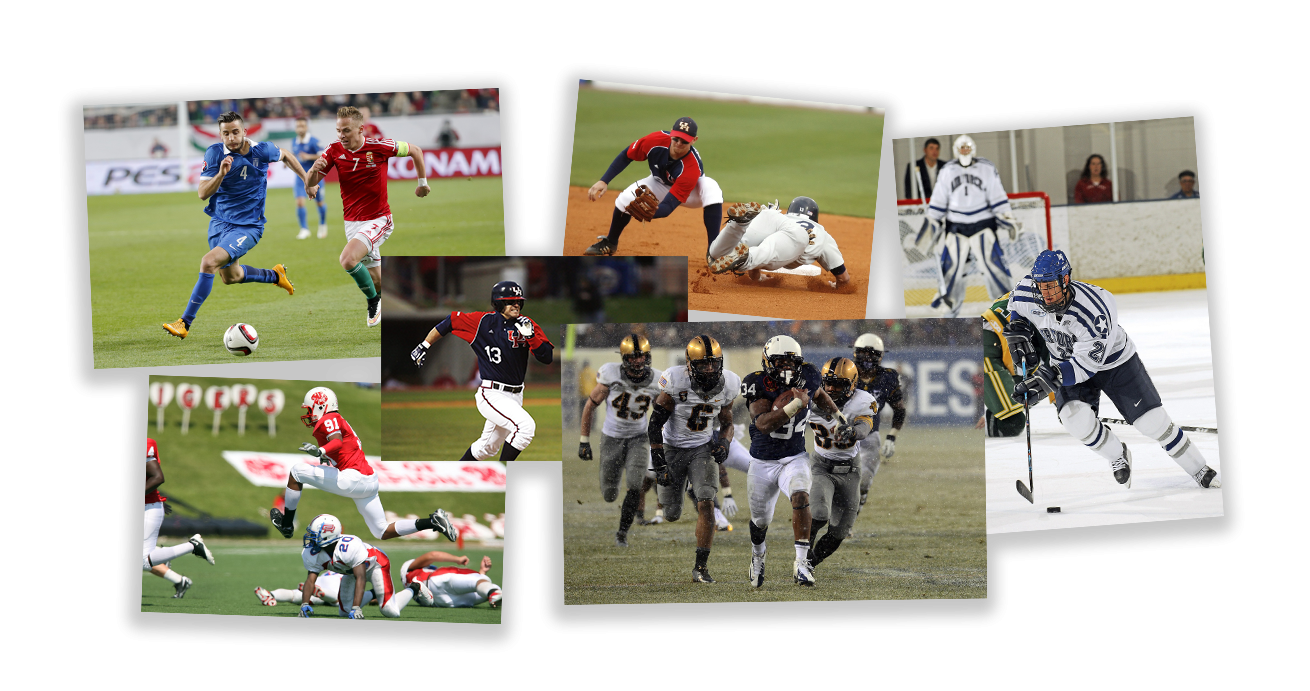 "It doesn't matter if you are a

team coach, talent hunter, strength and conditioning coach or school coach

measuring speed matters!"
"We believe that everyone has a right to work with a high-quality professional technology without blowing their budget" 
Marian Gejdos, CEO and Founder, Tendo Sport
Get only valid and reliable data you can trust.
Tendo Sprint System uses Error Correction Processing technology which was found to completely eliminate false triggers and named the most accurate system to date *, even outperforming double beam systems.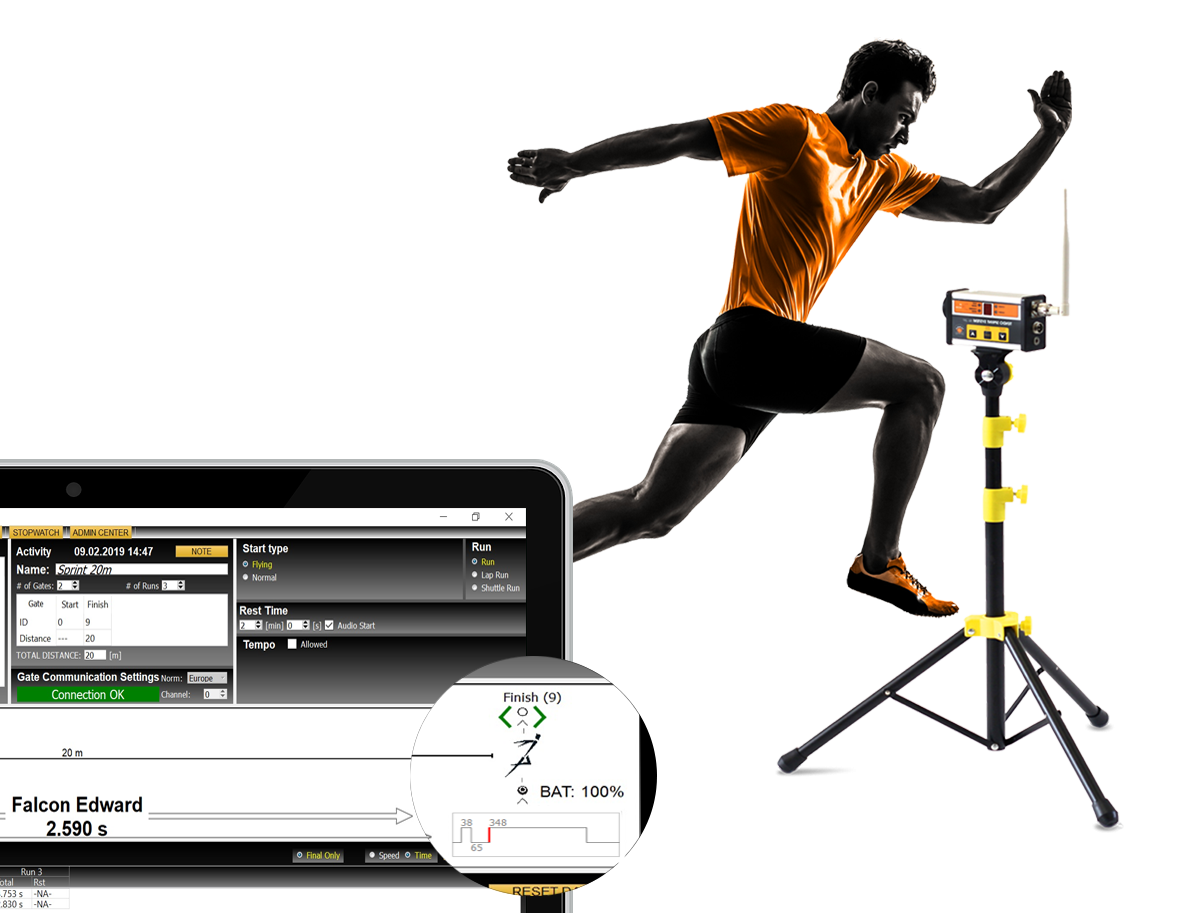 Tendo Sprint System is programmed to interpret all events as an athlete crosses the beam and takes only the torso into account, providing you only with valid real data you can trust.
Tendo Sprint System is programmed to interpret all events as an athlete crosses the beam and takes only the torso into account, providing you only with valid real data you can trust.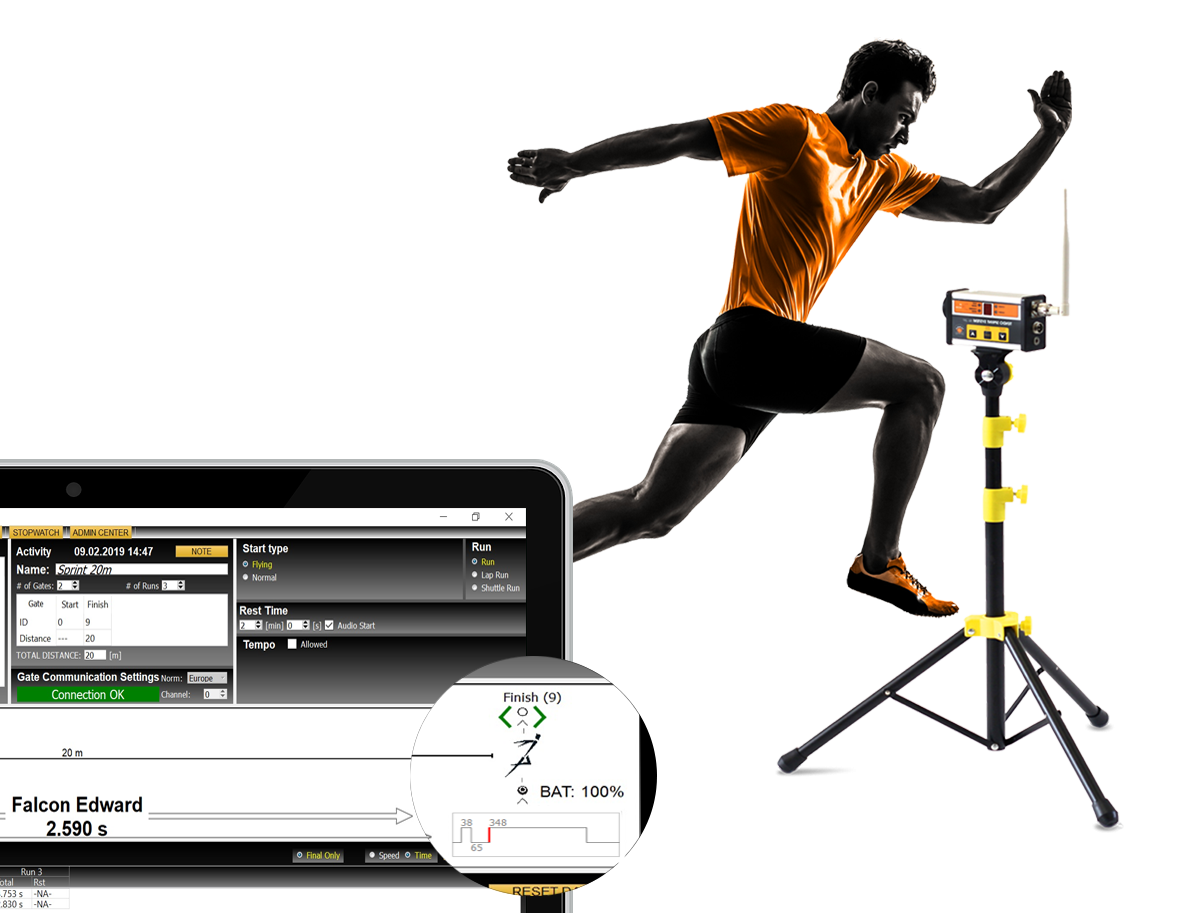 Worried that your data might be lost or affected
by a distance or
loss of signal connection?
Not with Tendo Sprint System.
Tendo Sprint System overcomes potential processing and latency errors by remembering the exact time when the beams were broken. In this case, even if the transmission is delayed or the message does not arrive at the first time the accuracy of data is not affected.
To further prevent connection loss, Tendo Sprint System uses a less common frequency range, eliminating the signal disruption to a minimum and securing a worry-free testing.
869.6 – 869.8 MHz
914.6 – 920.0 MHz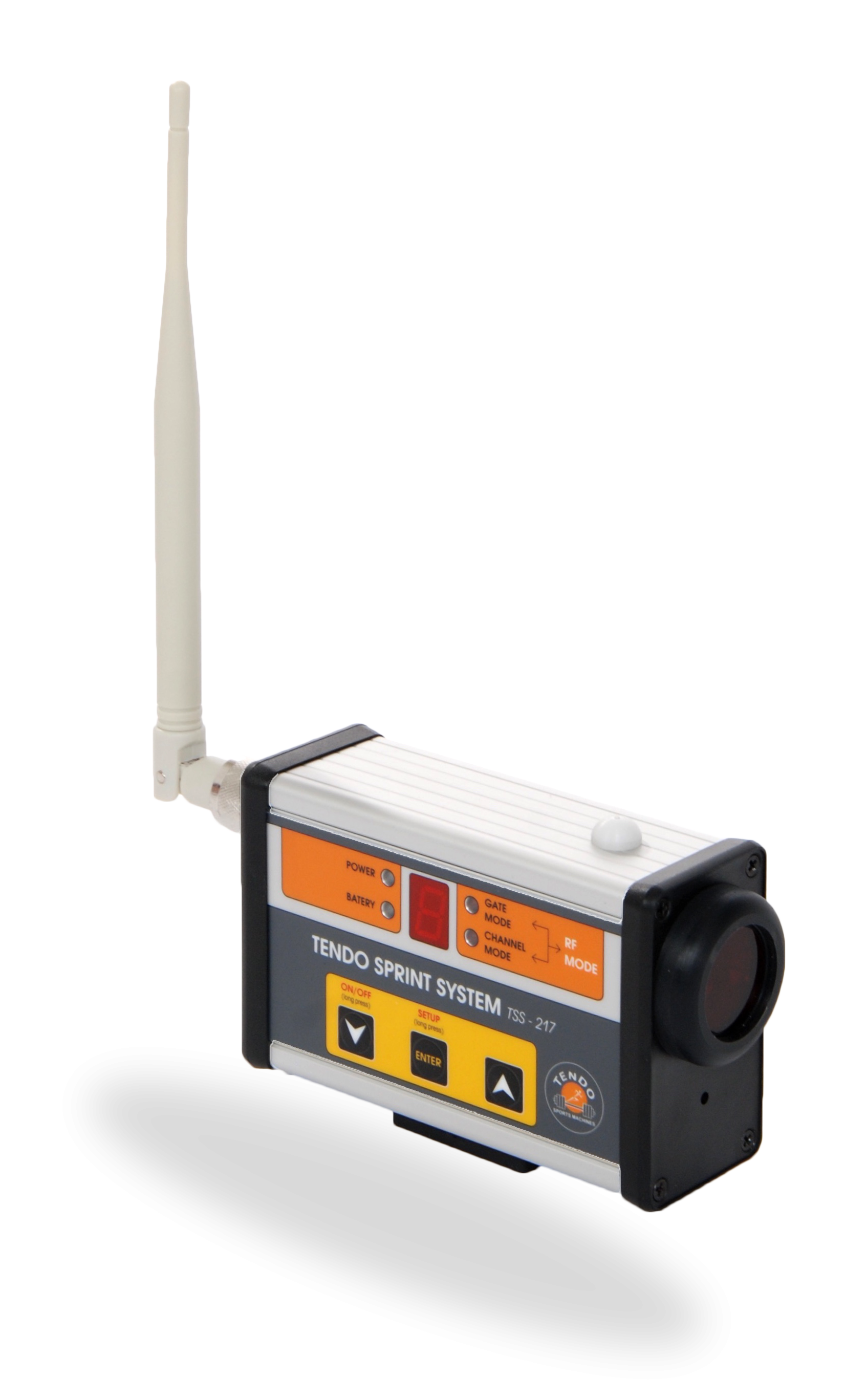 Test efficiency of your training programs.
Be sure you are on the right way to success and have data to back your hard work.
Don't just hope for great results. Assess athletes' speed regularly for the effectiveness of their training programs and adjust training immediately based on objective data without unnecessary delays. This way you will be sure you are on a right way and the desired results will come in no time.
Assess individuals, identify talents and choose the best athletes for your team.
Tendo Sprint System will help you to identify the strengths and weaknesses of each athlete and help you to objectively choose the right athletes for your team based on real data.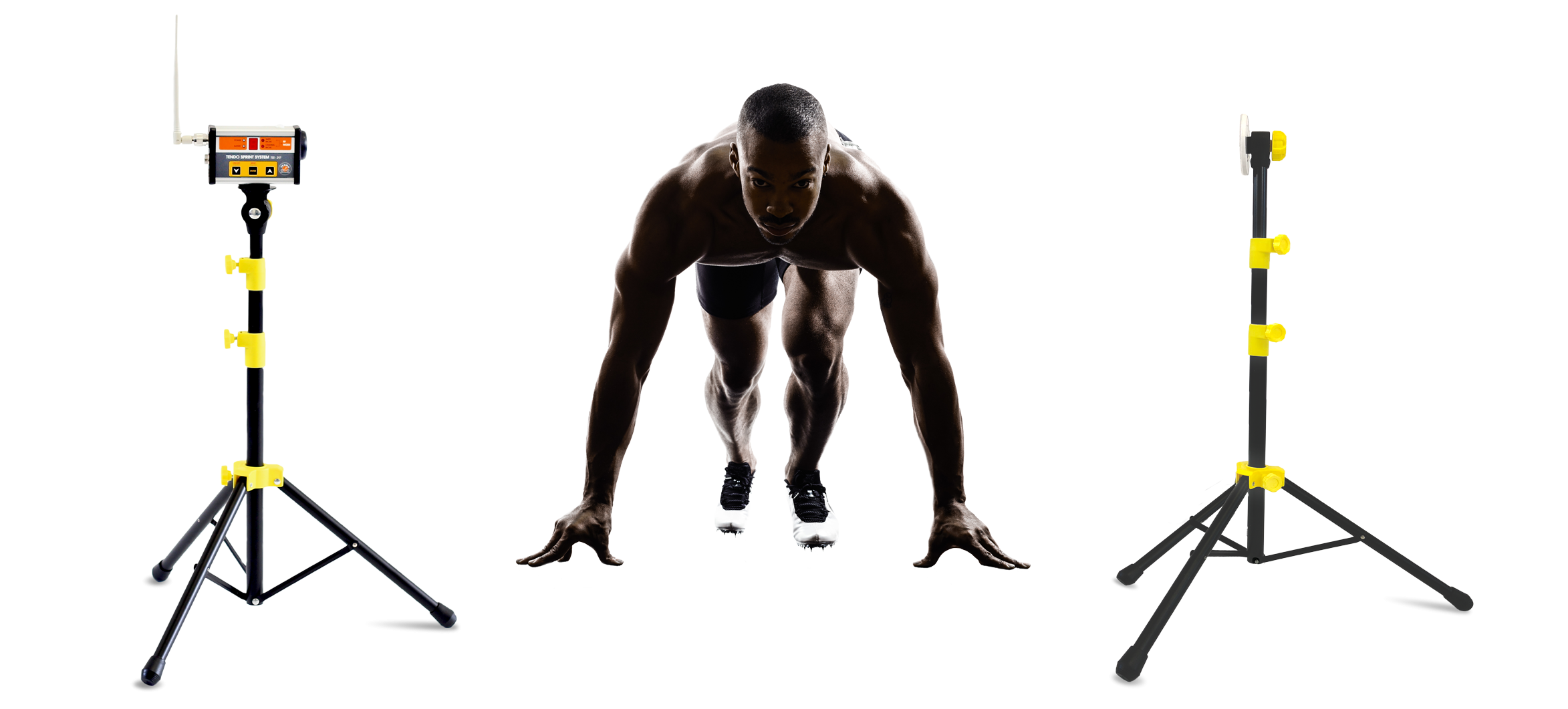 Sport is driven by competition.
Bring the competitive environment to your every training and testing session.
Tendo Sprint System's real-time feedback quantifies the athlete's performance which challenges the athlete to perform better each time, to beat their maximum and other athletes.
By giving their maximum each time, adaptation processes will occur faster than before, making it possible for the athlete to get onto their top speed in no time.
Benefits of immediate feedback »         
Tendo External Display »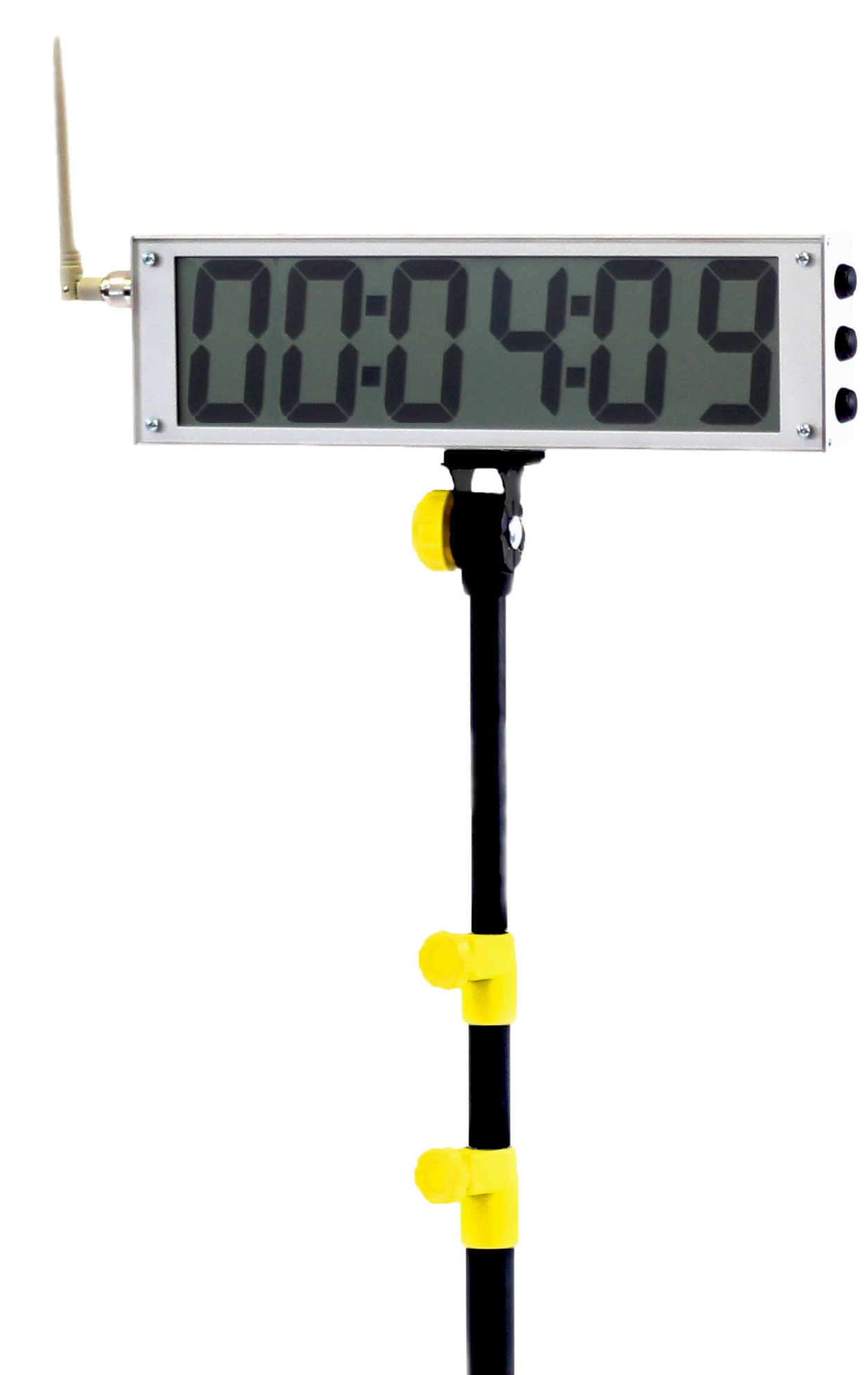 WORKLOAD MONITORING AND INJURY PREVENTION
Have everything under control.
Monitor training load, fatigue and prevent injuries.
Many coaches are worried to push their athletes to their maximum speed to avoid injuries during training.
With Tendo Sprint System you can manipulate the workload with precision. You will get a unique opportunity to see how exactly the athletes are performing when the workload should be lowered, increased or terminated – preventing unnecessary injuries while getting the results you want and making everyone happy, you, the athletes and even the management.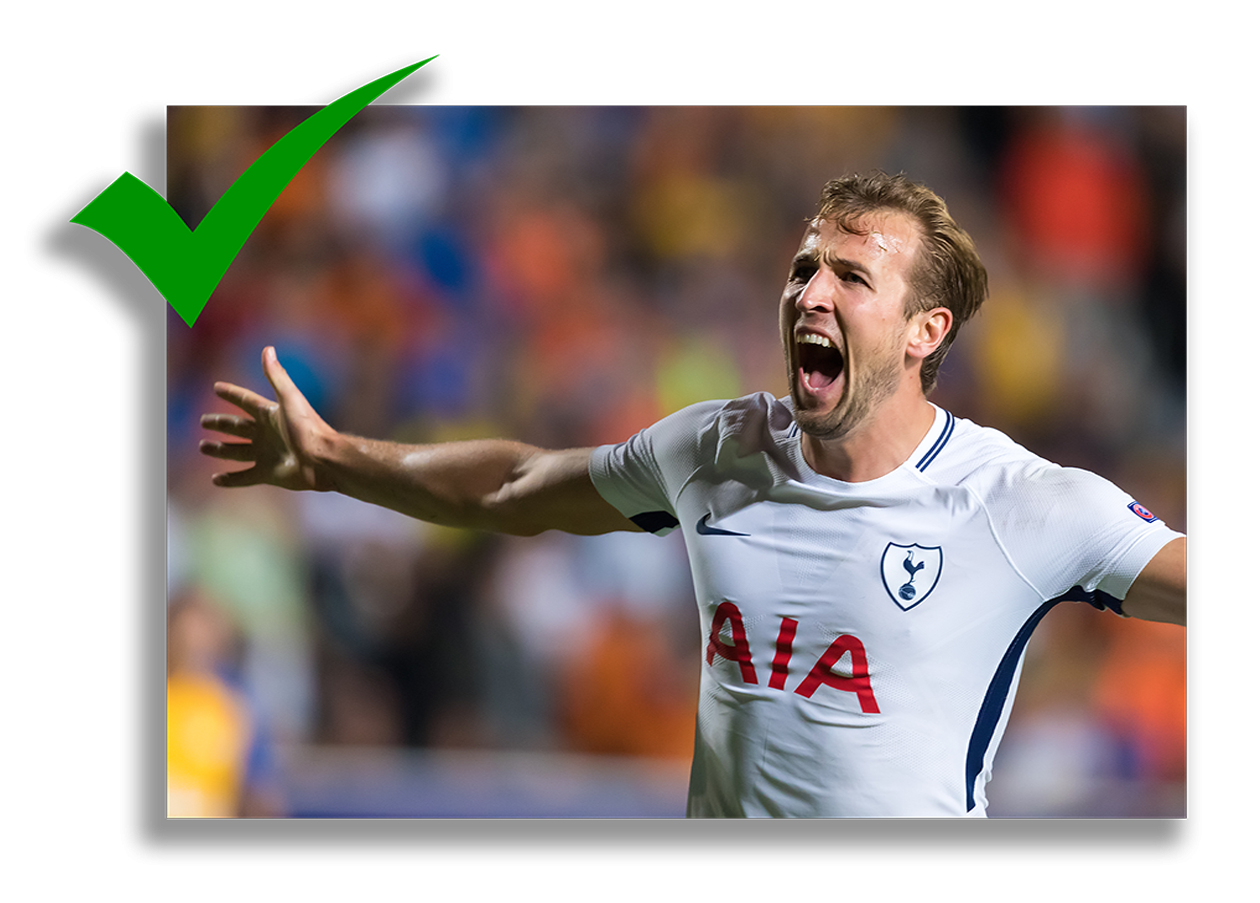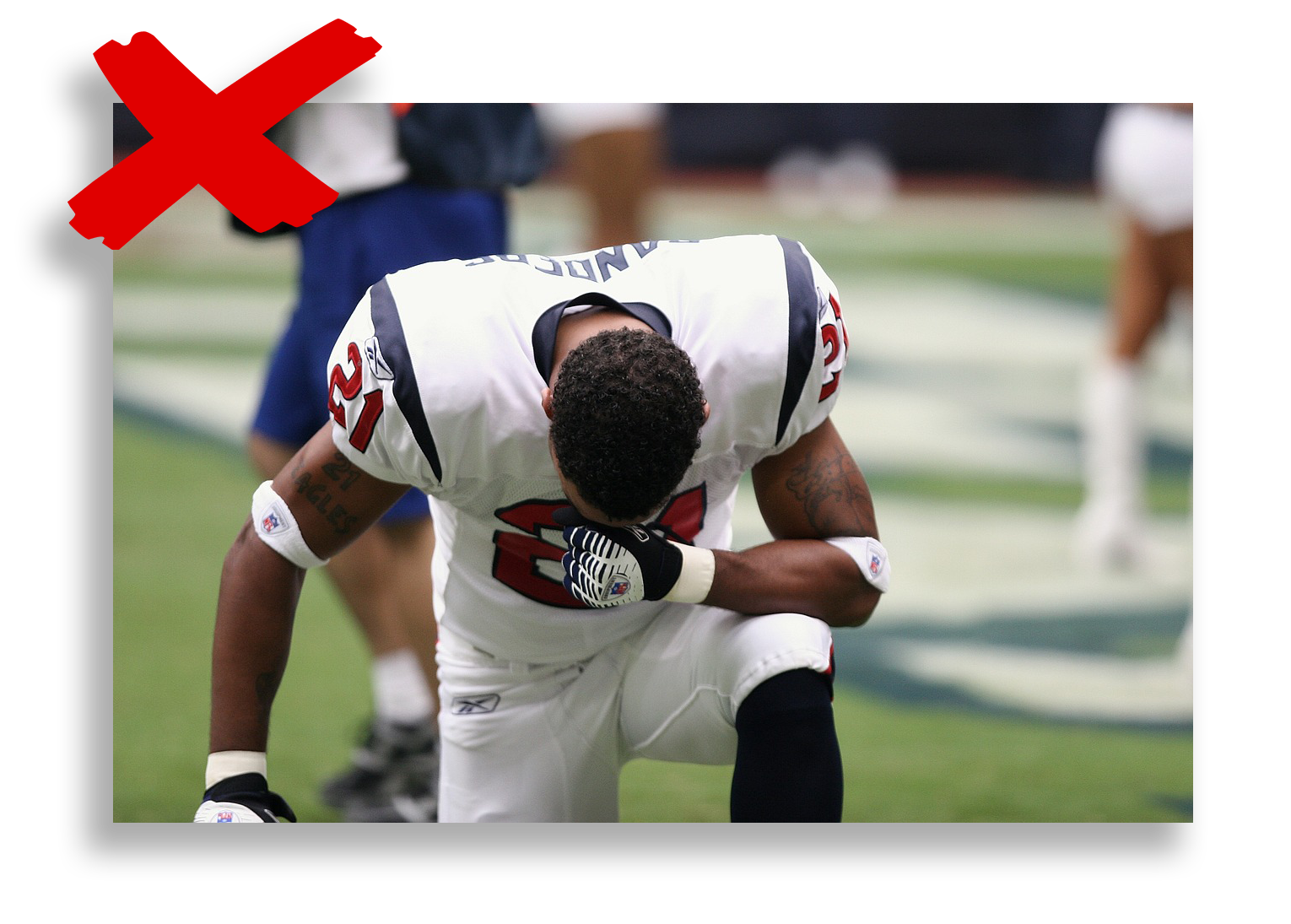 Have everything under control. Don't let anything to chance.
"Ideal for daily training use

."
Unlimited training and testing

possibilities.
To make the experience as easy and smooth as possible we pre-programmed a number of training and test templates designed for warm-ups, speed, agility and skill development sessions, testing routines and more.
P

re-programmed drills
are easily customisable to accommodate your coaching style and all your habits…
… or use your coaching knowledge, create your own templates and bring your sessions to the next level.
Would you like to use multiple workstations at the same time?
Use up to 8 split gates for your split times.
Learn more »    Buy now »
Develop endurance too. Use Tempo Runs.
Fully automated pacing, a feature only a few professional timing systems have, now available to you too!
Break Timer and Audio start
Control the rest time or combine your runs with other exercises and create automated circuit training sessions.
See an example training »
Automatic Start Reset
Tendo Sprint System will automatically reset the measurement.
… and much more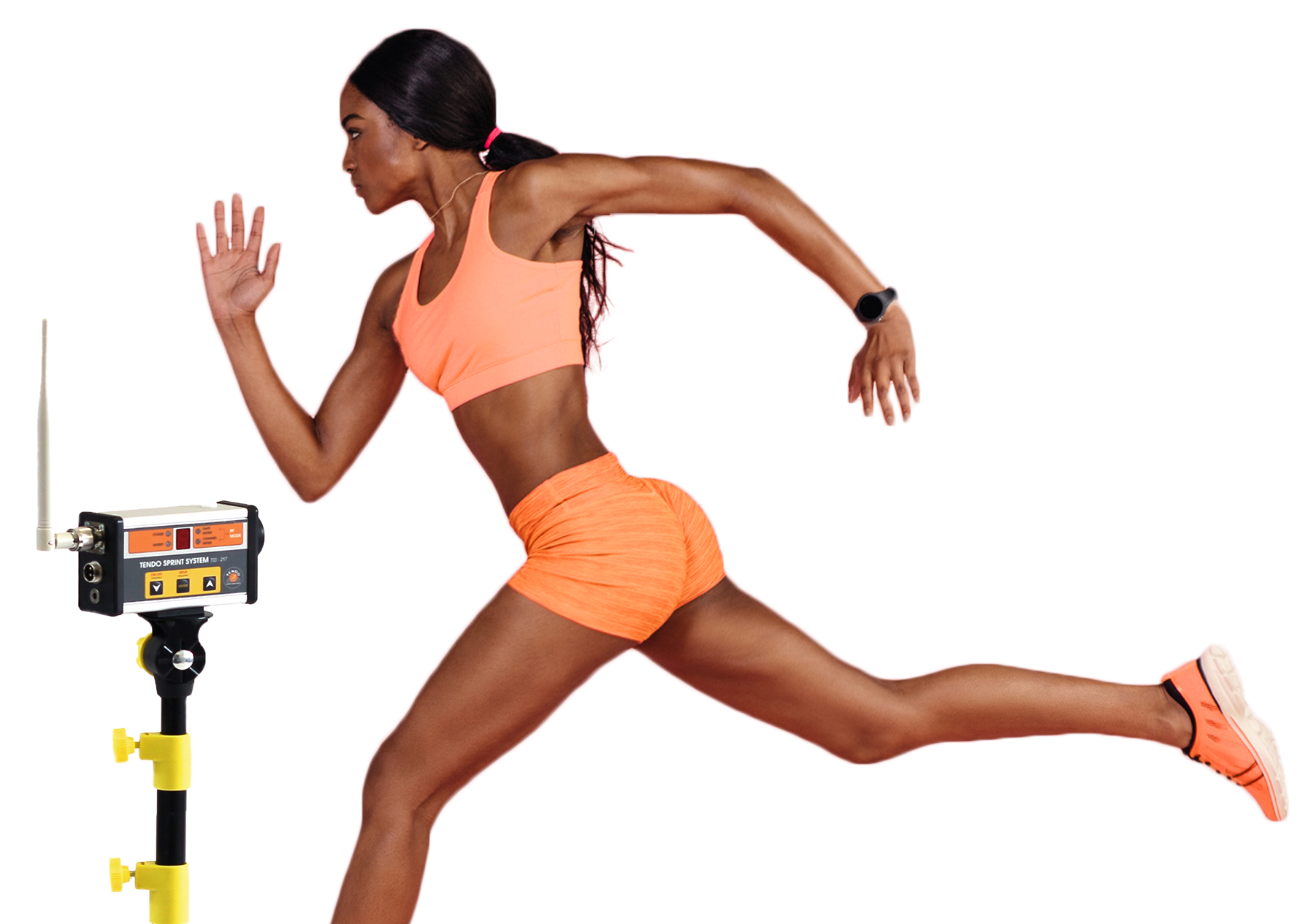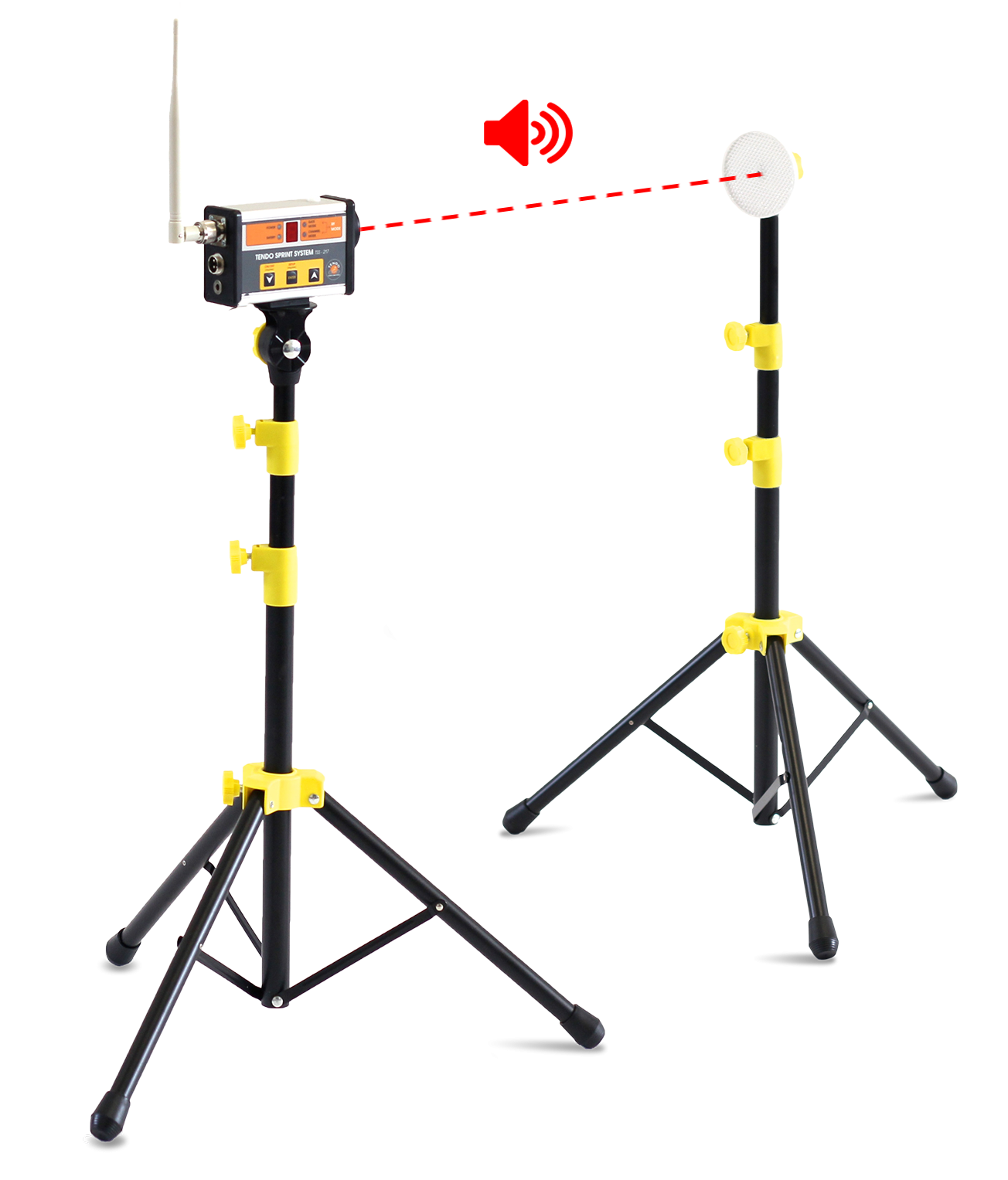 Made for your convenience.
Don't waste your time on lengthy settings anymore.
Tendo Sprint System uses only one beam which means less set-up time and more coaching time than with the dual-beam systems.
Thanks to Tendo Sprint System's audio signal alignment system alignment of photocells with reflectors is easy and always correct.
Magnetic fastening. Making the set up even more effortless.
Tendo Sprint System (photocells, a signal receiver, and external display) is equipped with neodymium magnets for a quick and easy attachment to tripods without the need for screws to hold the system in place.
Make fast changes of athletes with no action needed on your part.
With the

Tendo Sprint RFID system

, measuring loads of athletes has never been easier.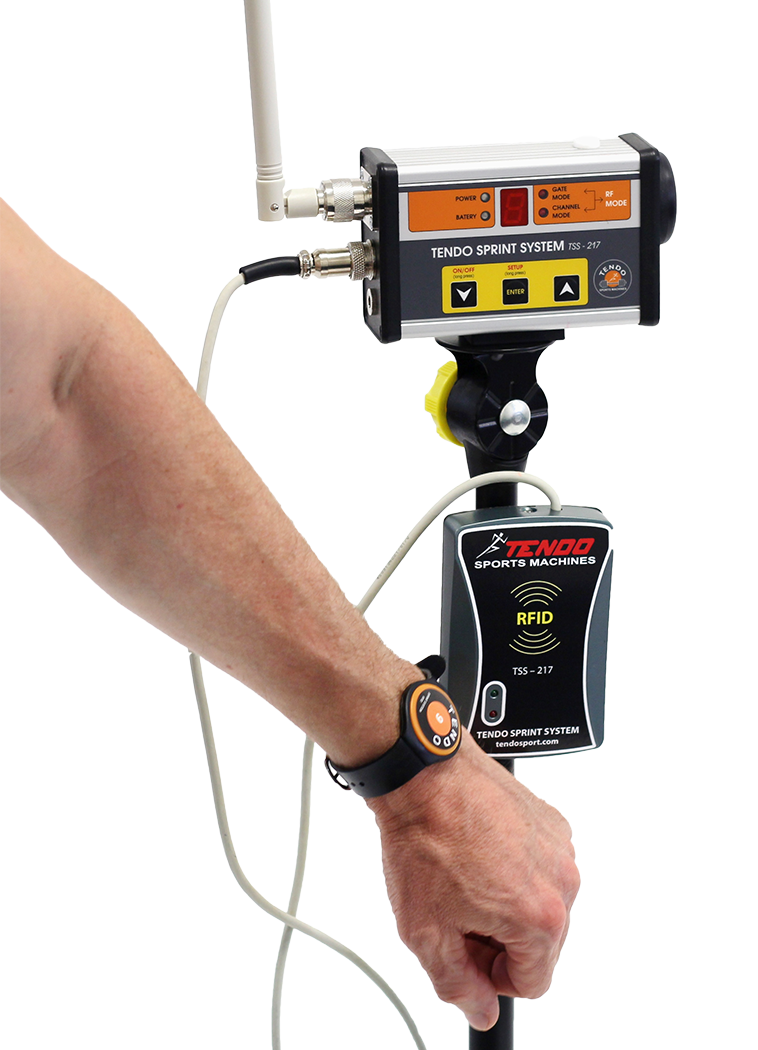 By taping an RFID chip reader with your RFID bracelet, the system automatically records the data for whoever the RFID bracelet belongs.
Leaving you with nothing to do on your part but turning the system on, choosing your preferred template and making the athletes run!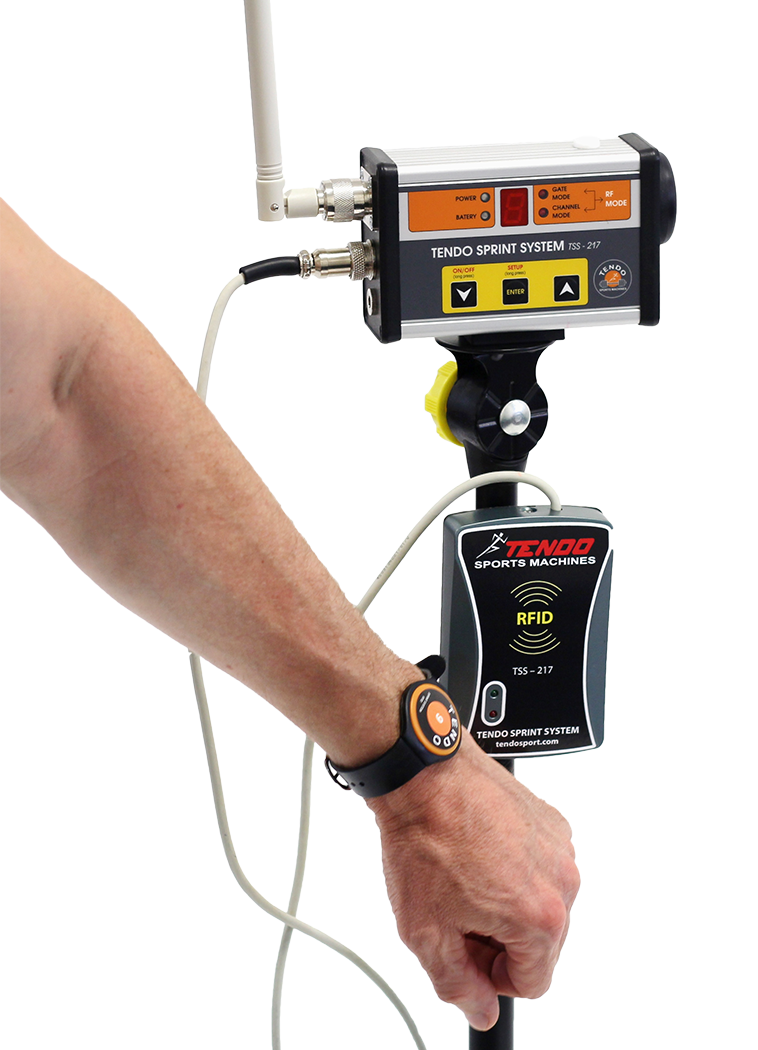 Ideal for long hours of training and testing.
Tendo Sprint System was designed to last hours and hours of training and testing. Tendo Sprint System uses rechargeable AA batteries which will last up to 65 hours of continuous usage!
Tendo Sprint System computer software also holds information about the battery charge of each photocell in use with a possibility to change the batteries anytime you like.
of continuous usage!
Ensuring you are never out of power!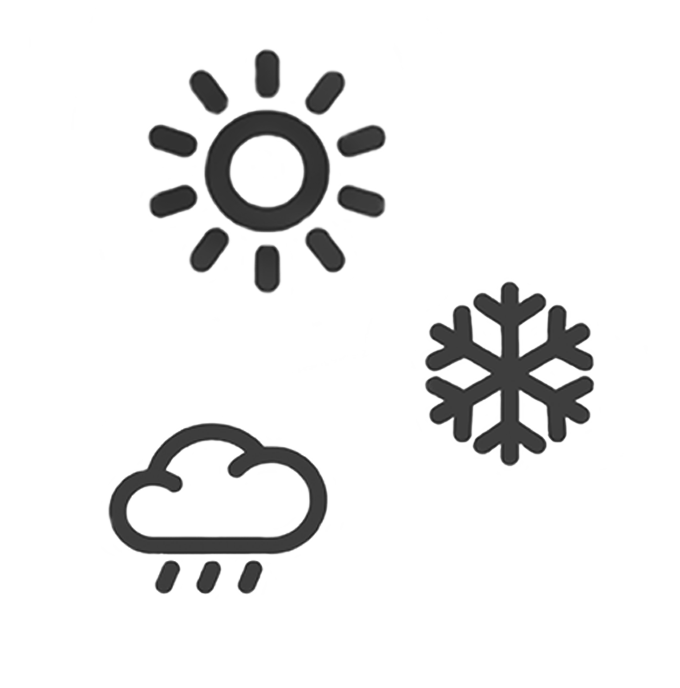 Build to last.
We know that not every training/testing session will go as planned, the weather is not always predictable and the athletes are not the most careful with the technology either.
We made Tendo Sprint System out of sturdy materials which are strong enough to withstand direct sun, rain, freeze and even some knockouts*
Tendo Sprint System computer software.
Let the computer to take care of everything.
Tendo Sprint System is a software operated system, powered by Tendo Sprint System computer software.
It is a place where invalid crosses of the beam are filtered out, a database is managed, where data are being collected to and exported from for further data analysis.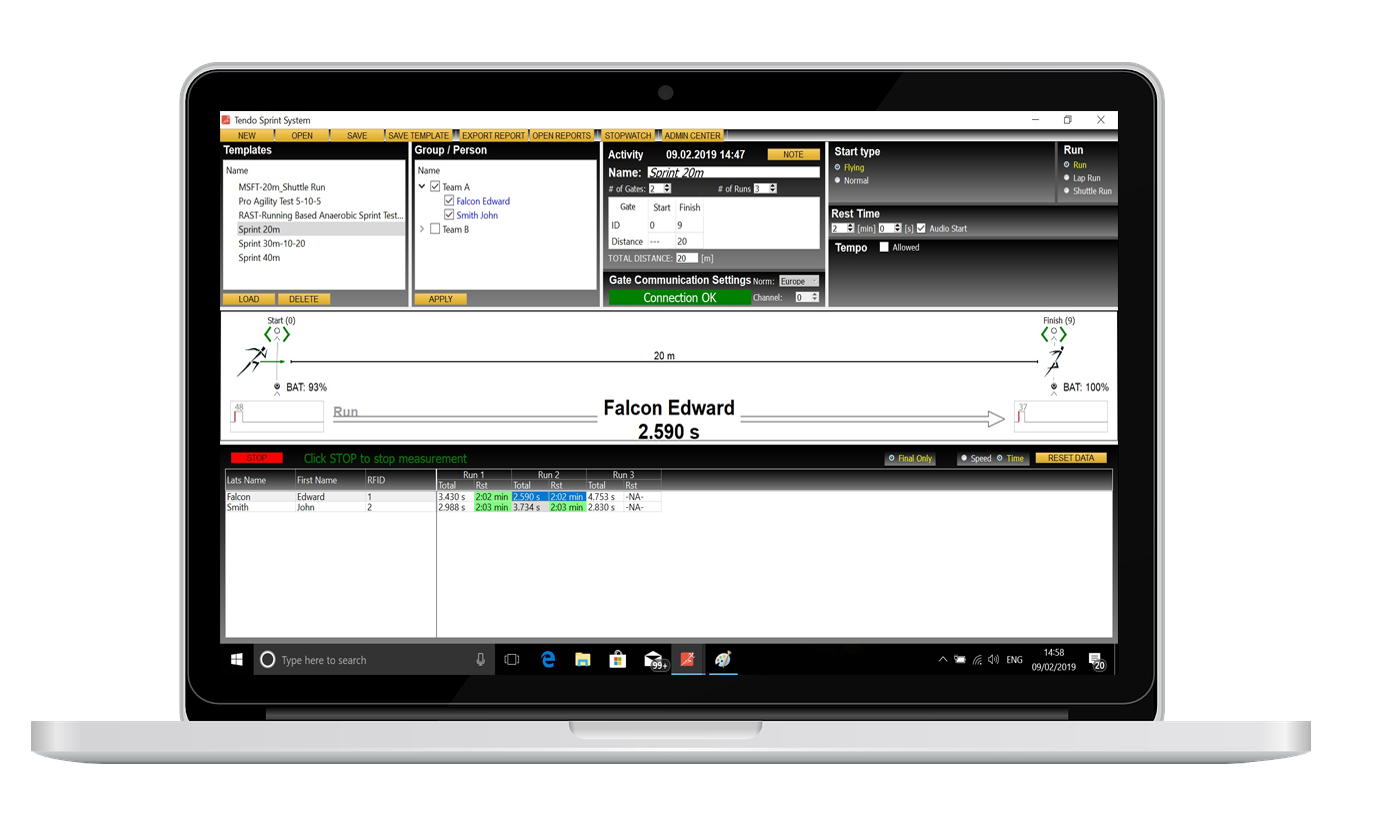 Forget costly yearly subscriptions.
Tendo Sprint System Computer Software comes free of charge with the basic Tendo Sprint System kit.