Product information
Overview
Thanks to Tendo RFID reader set your Tendo Sprint System testing and training becomes fully automated. Just set your Tendo Sprint System and focus on your coaching and athletes' performance.
Make the athletes swipe their Tendo RFID wristbands against the Tendo RFID reader. Tendo RFID reader will register the wristband even from 5 cm distance, so there is no need to touch the reader physically. The reader will output a short beep to signalise the chip was successfully loaded. The system automatically recognises the athlete and records the data for whoever the RFID bracelet belongs to, as each wristband is linked to a particular athlete via Tendo Sprint System computer software.
Tendo RFID chip reader connects to a start photocell and can be easily attached to its tripod or a separate tripod via a magnet.
Tendo RFID wristbands are made of durable, washable plastic and marked with a number for easy recognition, with a possibility to create custom labels.
Tendo RFID reader set allows fast and effortless data collection, requiring no more than setting up the system and making athletes run! Saving you your precious time and allowing you to focus on what is important such as your coaching and individual athletes.
Highlights
Allows fully automated timing process

Enables to measure a large number of athletes quickly 

For personal identification – athletes data are linked to wristbands via Tendo Sprint System computer software

Data are automatically recorded for whoever Tendo RFID wristband belongs to

Beep to signalise successful chip loading

Tendo RFID reader has fast, easy attachment via magnet

Tendo RFID wristbands are made out of durable, washable plastic for safety and ease of use

Tendo RFID wristbands are numbered for easy recognition (possibility of custom labels)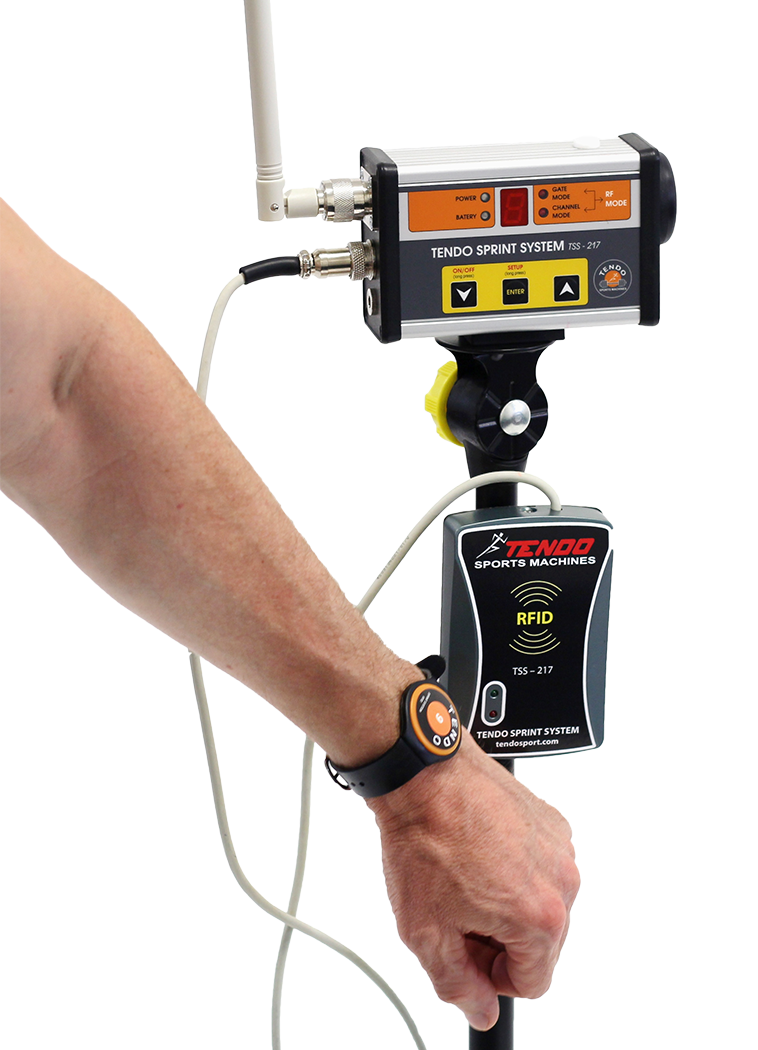 The package includes
1 RFID reader
15 RFID wristbands
1 connection cable (Tendo RFID reader to start photocell)