Product information
Overview
iButton chip is an RFID like chip for automatic recognition of athletes in training or testing.
Assign an iButton chip to an athlete, and data will be automatically assigned to the athlete in your database and saved under their name. There is no need to manually choose the athlete from the database each time it is his or her turn to perform an exercise set. Just tap the iButton chip to iButton reader each time before you start your set and tap out when you finish. The iButton let the system know that you are done with your reps, and a next athlete is ready to perform his/her set.
iButton chips are highly useful during testing of a large number of athletes and while using circuit training with two or more athletes.
Training and testing with Tendo Unit while making fast changes of athletes has never been easier.
Just set the training or test and let the computer program do everything else for you.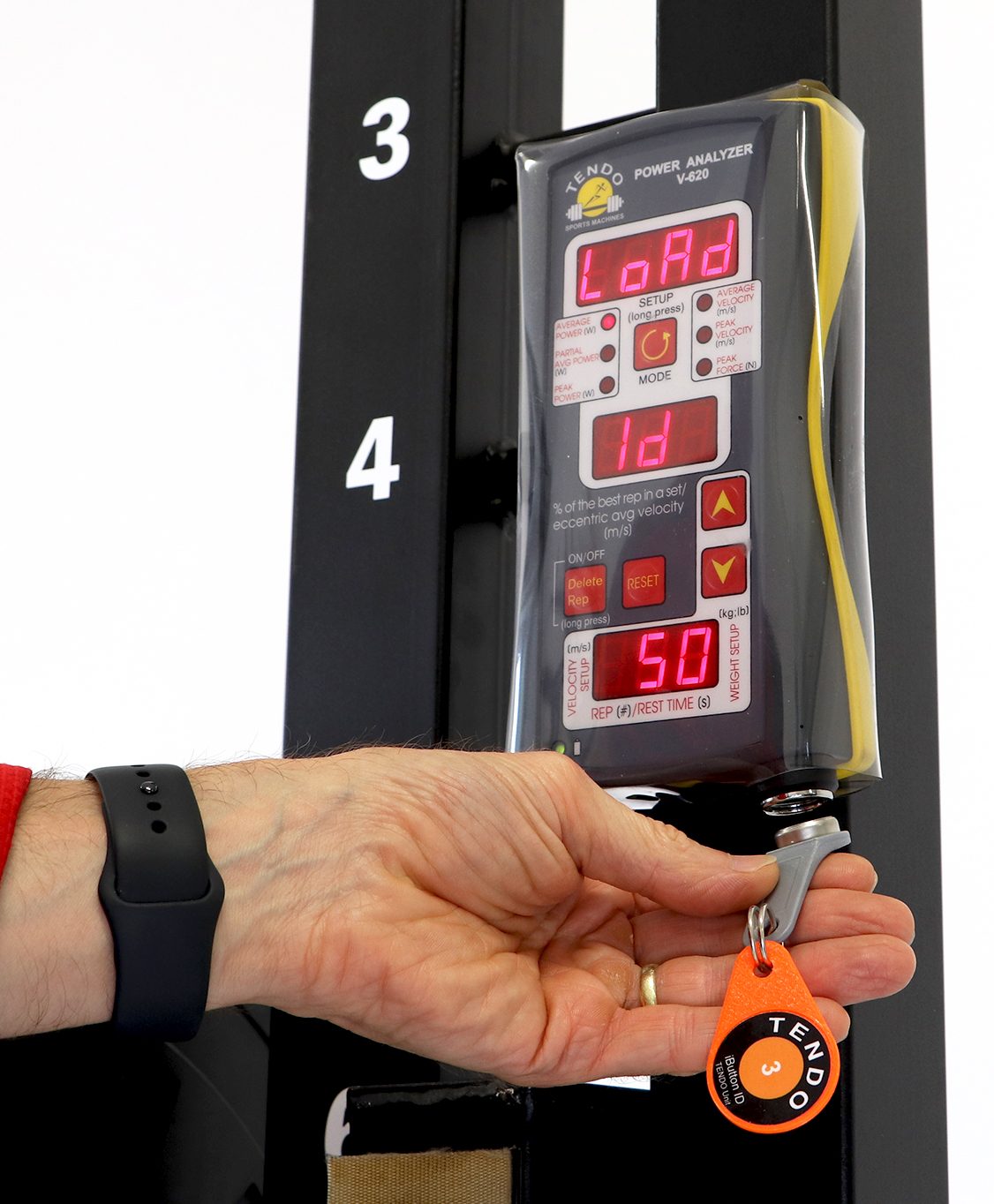 Highlights
The system automatically recognises the athlete and all collected data are saved under their name

No need to manually change athletes in the system

Effortless testing of a large number of athletes – just set your training or test and let the computer program do the rest

Easy performance measurement and data collection from circuit training. All automatically managed by the system
Compatibility
Tendo Unit
Tendo Unit – WL